This article will help you install the IBM Tivoli Integration Composer. As usual we will use SLES 11 SP3 as an installation OS. We used 6 gigabyte of RAM, 2 CPU cores and 50 gigabytes of disk space in this scenario.
Start the installation from /Install/ITIC/setup.bin command from the IBM Control Desk root installation directory. You need to have java installed in order to be able to start the installation process. We recommend to use the java that is supplied with Control Desk and it is located in /app/IBM/SMP/sdk/ directory in our environment.
HUCTRLDSK001-P1:/Downloads/TIVOLI-IMAGES/CONTROLDESK753/Install/ITIC # ./setup.bin
Preparing to install…
Extracting the installation resources from the installer archive…
Configuring the installer for this system's environment…
Launching installer…
Select your desired installation language then click OK.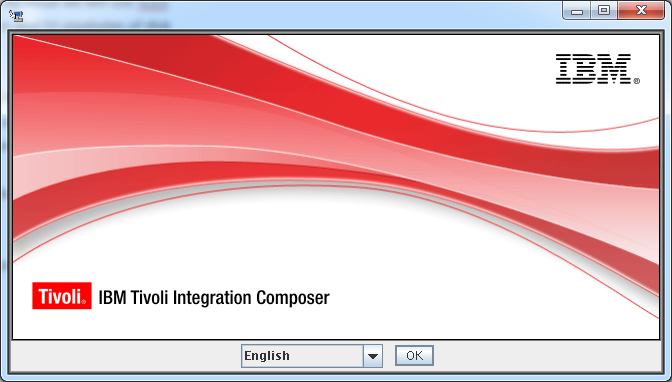 Click Next at the installation Welcome screen then select New Install at the next screen, then click Install.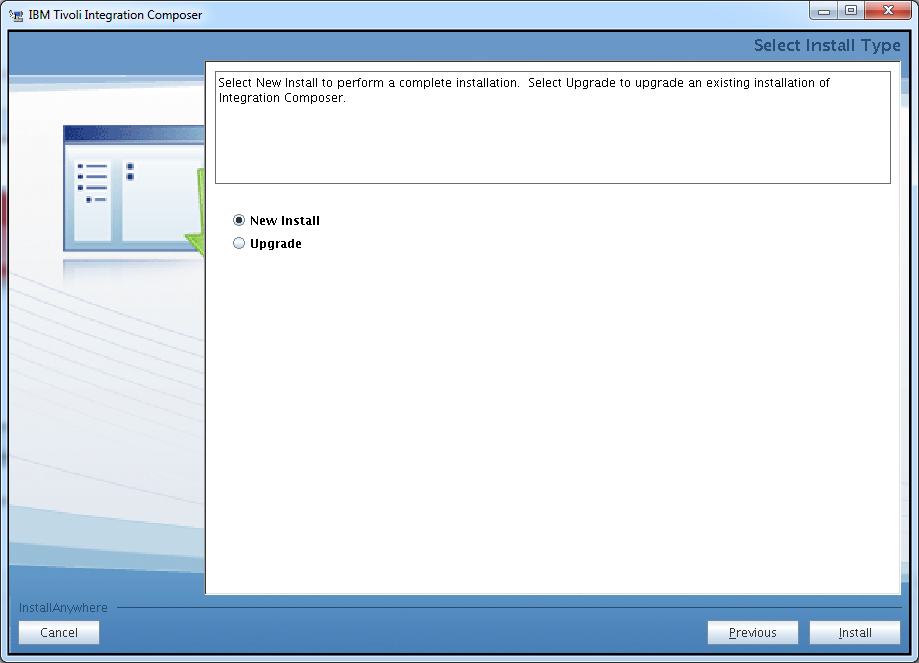 The installer will detect the java version and location on the box.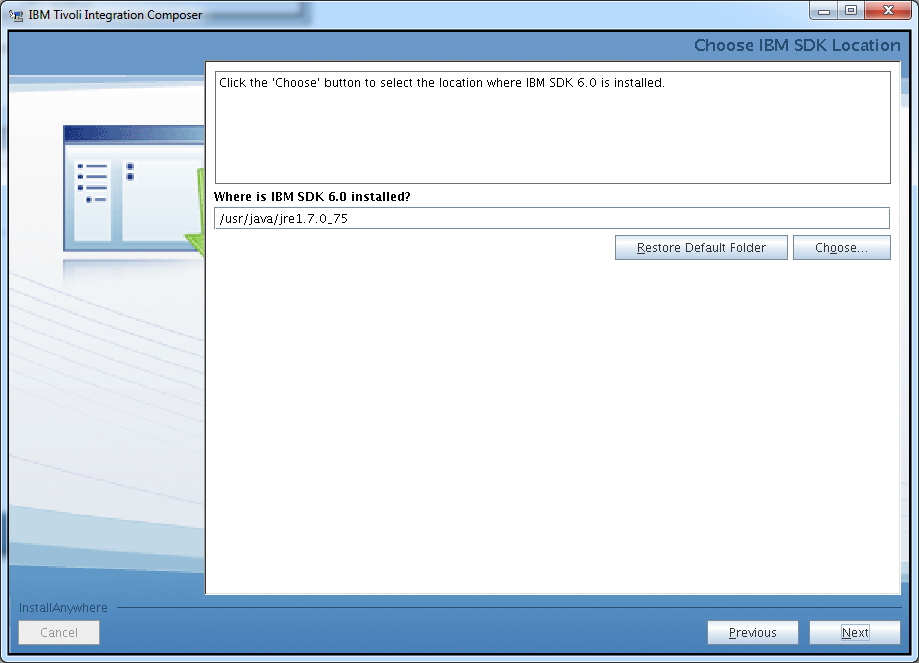 We changed the installation folder to go under /app/IBM. Specify the directory you want to product to be installed then click Next.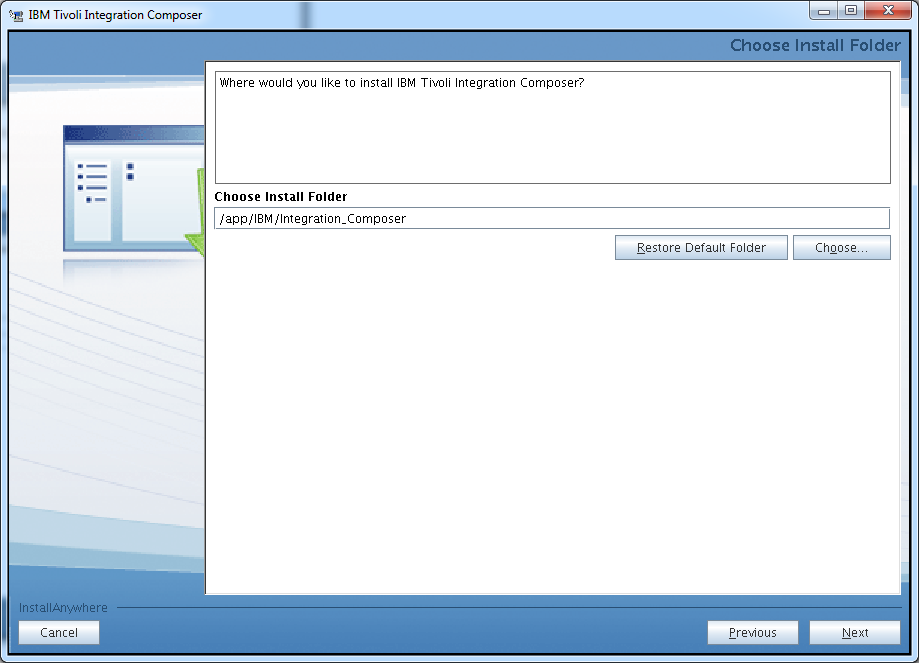 Select DB2 as the database type for this installation, then click Next.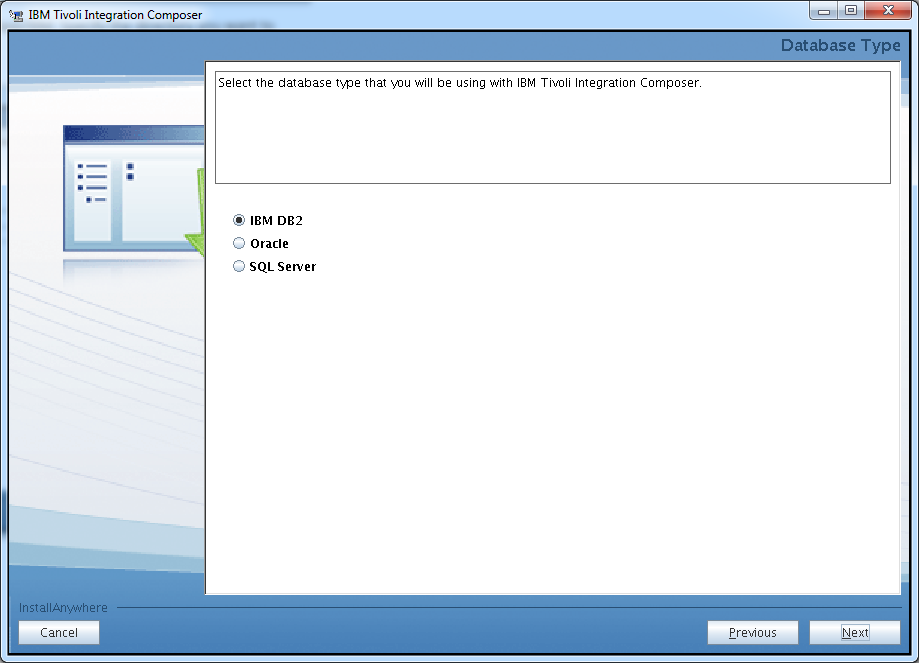 Specify the hostname and the DB2 connection parameters, then click Next.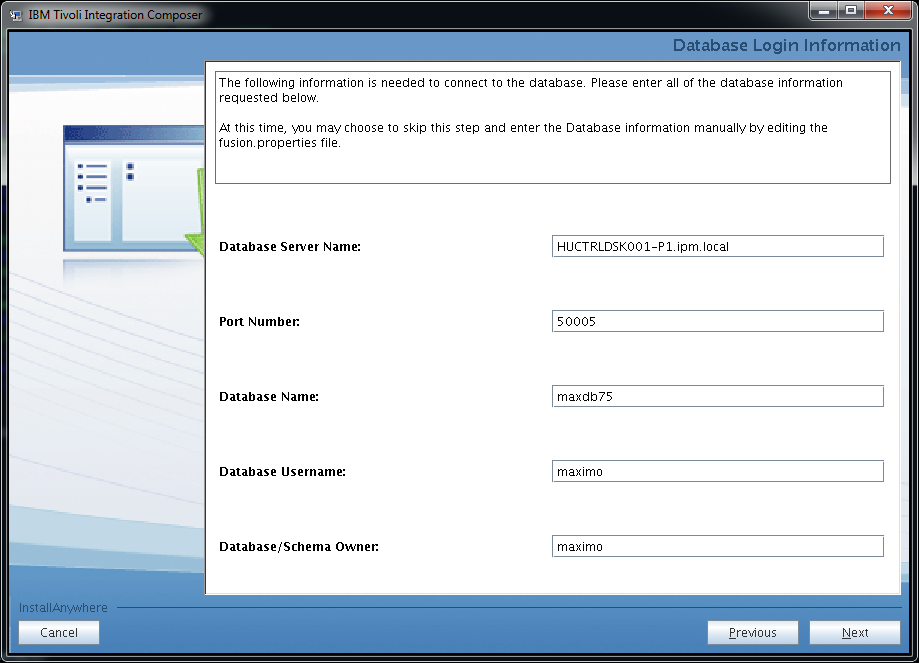 Select Disable software updates then click Next.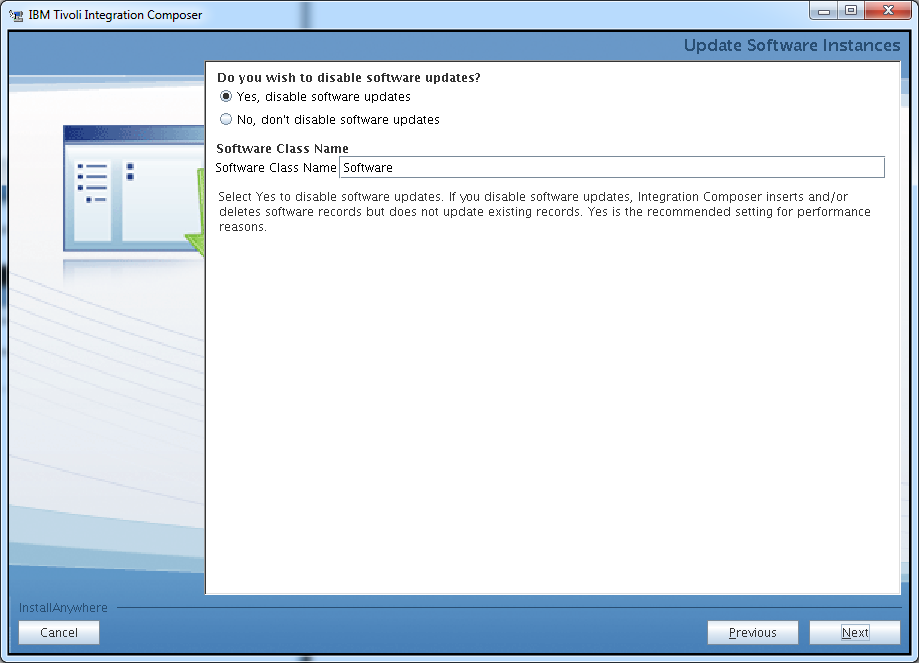 Specify the location of your web browser or just leave it default if the installer detects it correctly. Click Next to continue the installation process.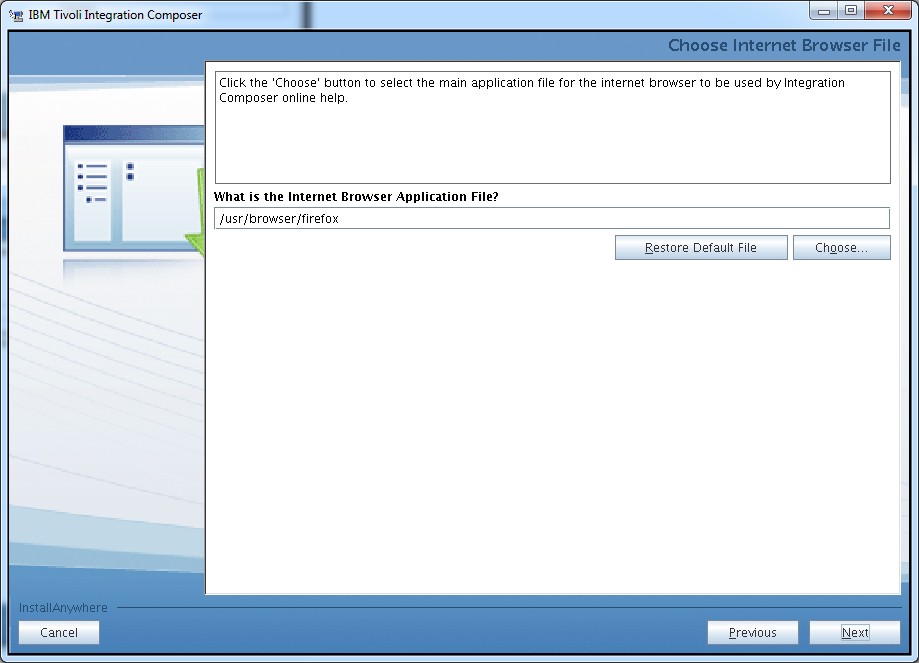 Review the pre-installation summary then click Install to kick off the product installation.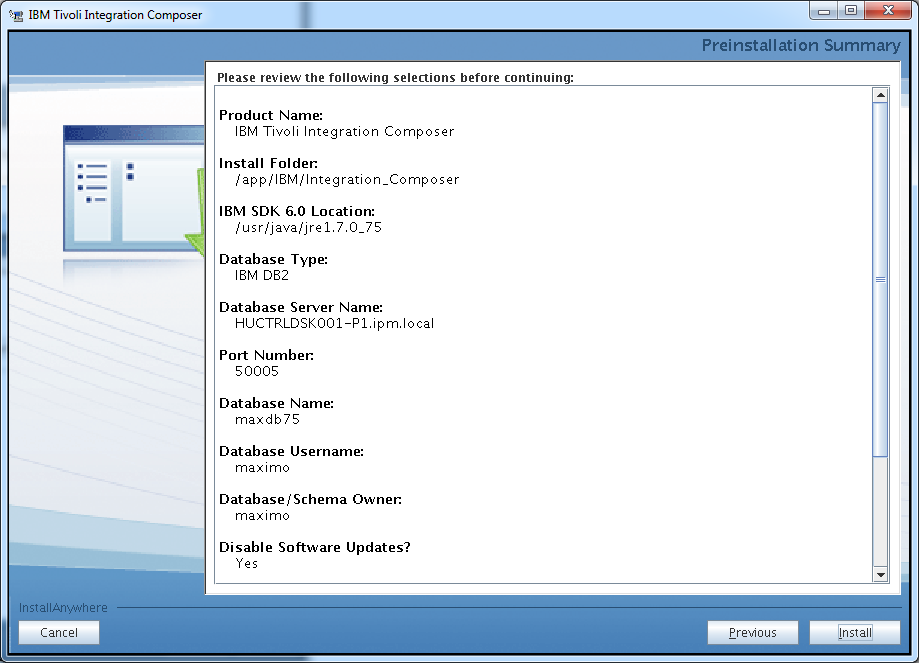 If the installation was successful you should see the following window.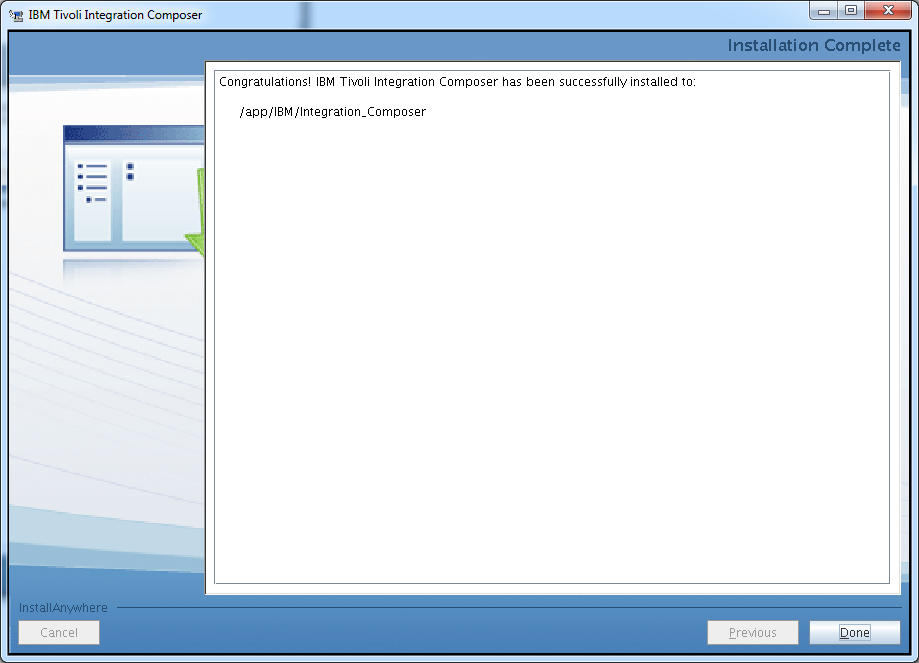 Edit the init.sh file located in ./bin directory of your Integration Composer directory. Change the JAVA_HOME variable ( it if is not already done ) to the java directory that is supplied with Control Desk.
# ===============
# SPECIFY THE JDK
# ===============
JAVA_HOME=/app/IBM/SMP/sdk/
Please note that Integration Composer is very sensitive on the java versions. If you have Oracle java or a different version if might not work with it properly.